Step-by-

step

procedure

to complete

your payment
Neteller - Electronic wallet for online payments
Neteller is an electronic wallet with global coverage that offers easy and simple way to instant deposits and fast withdrawals. The Neteller operates in over 180 countries, has millions of users and is currently one of the safest ways for online transactions.
The company
The Neteller was founded in 1999 in Canada, and in 2004 he moved to the British Isle of Man. The company is controlled by the British trade organization, operates in more than 180 countries.
The utility of Neteller
Neteller used in most electronics stores.
Through the Net+ card you can make transactions both online and terrestrial shops without charges.
You can send money instantly and for free to friends or relatives around the world at any time of 24hours.
Step 1 - Create Neteller Account
The whole process (deposit and money transfer) is quite easy and quick and it is NOT necessary the certification of your Neteller account with your national ID.
Create

an account

by clicking

the

image below:

You will be redirected to

the registration form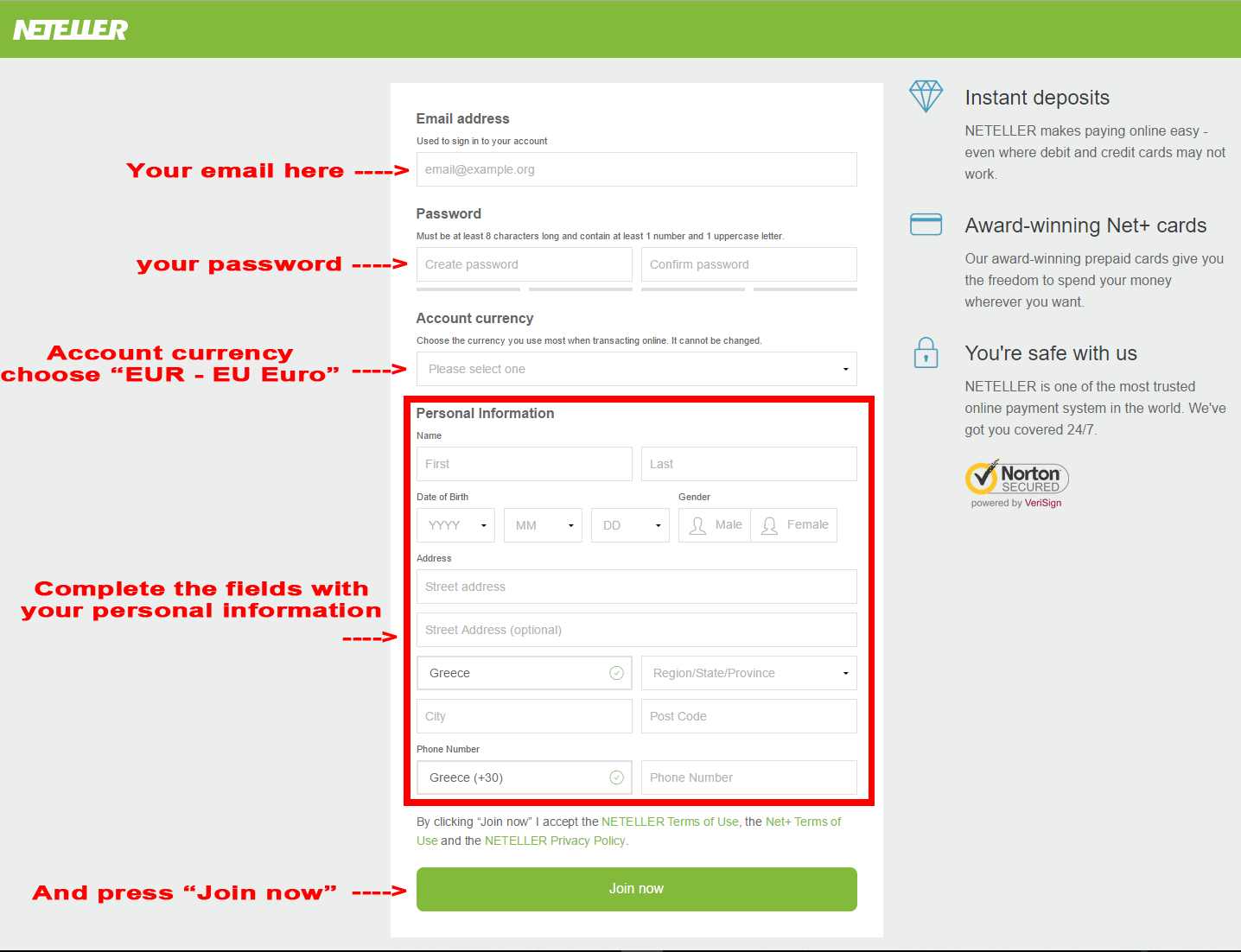 Registration

successfully completed. Please write down your "Secure ID" because you will need it to make money transfer.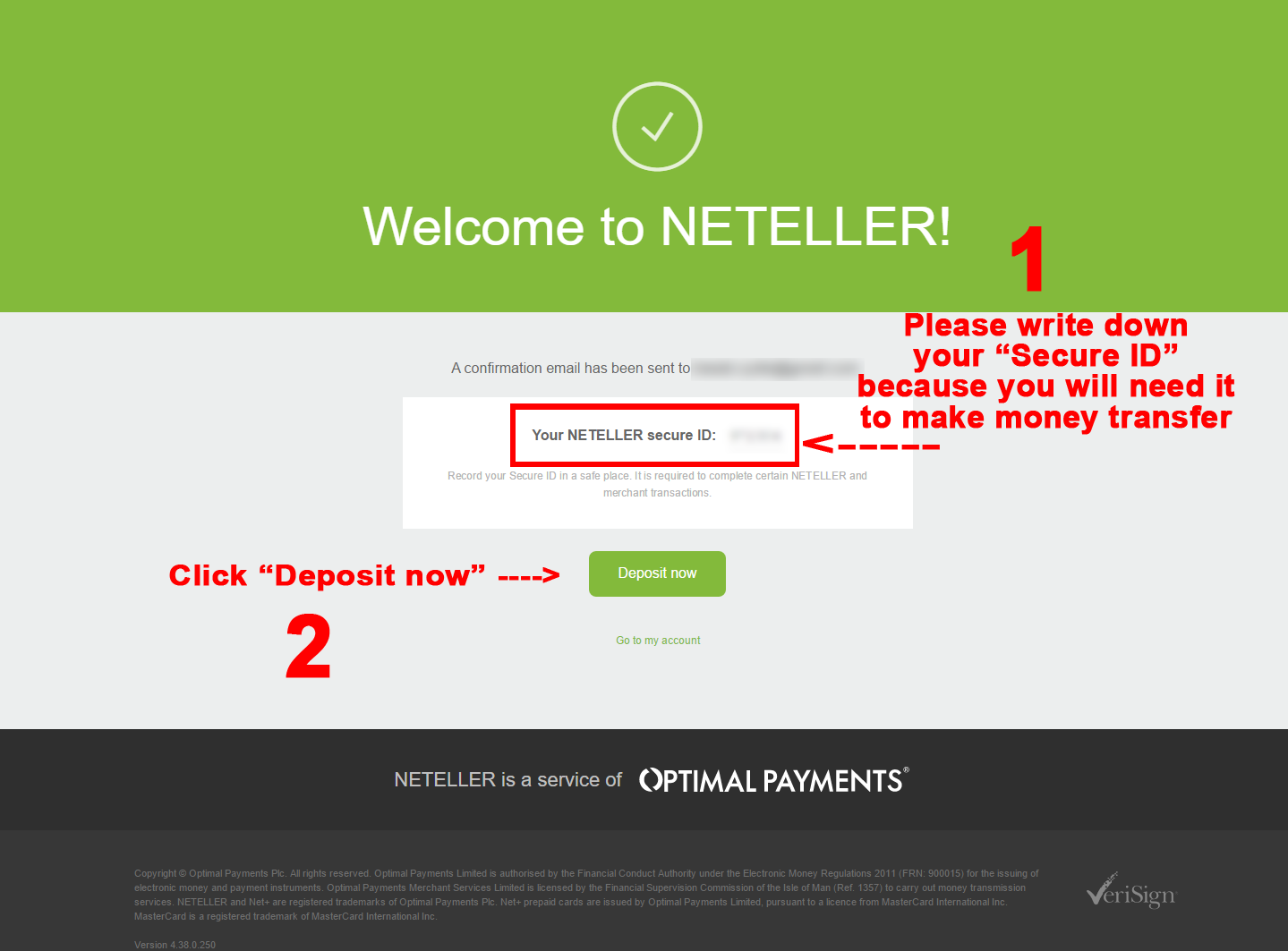 Step 2 - Deposit money to your Neteller account
Choose from the left "Money in" and Select

deposit method

: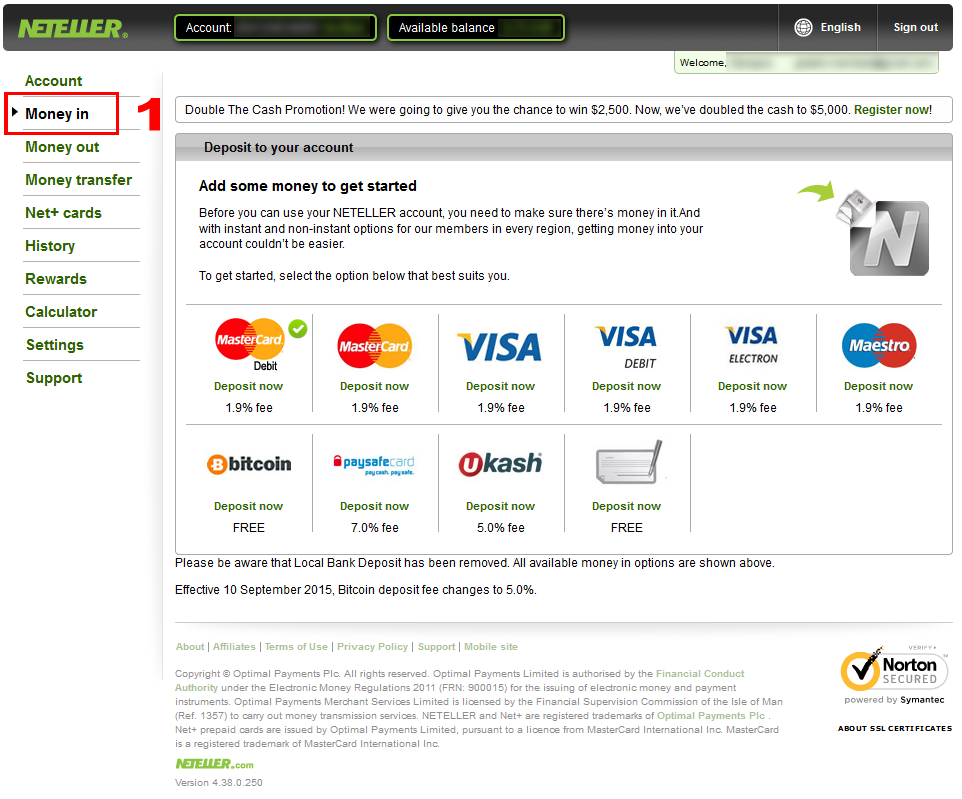 Enter the

amount you wish to

deposit into

your

personal account

, and

your credit card details

.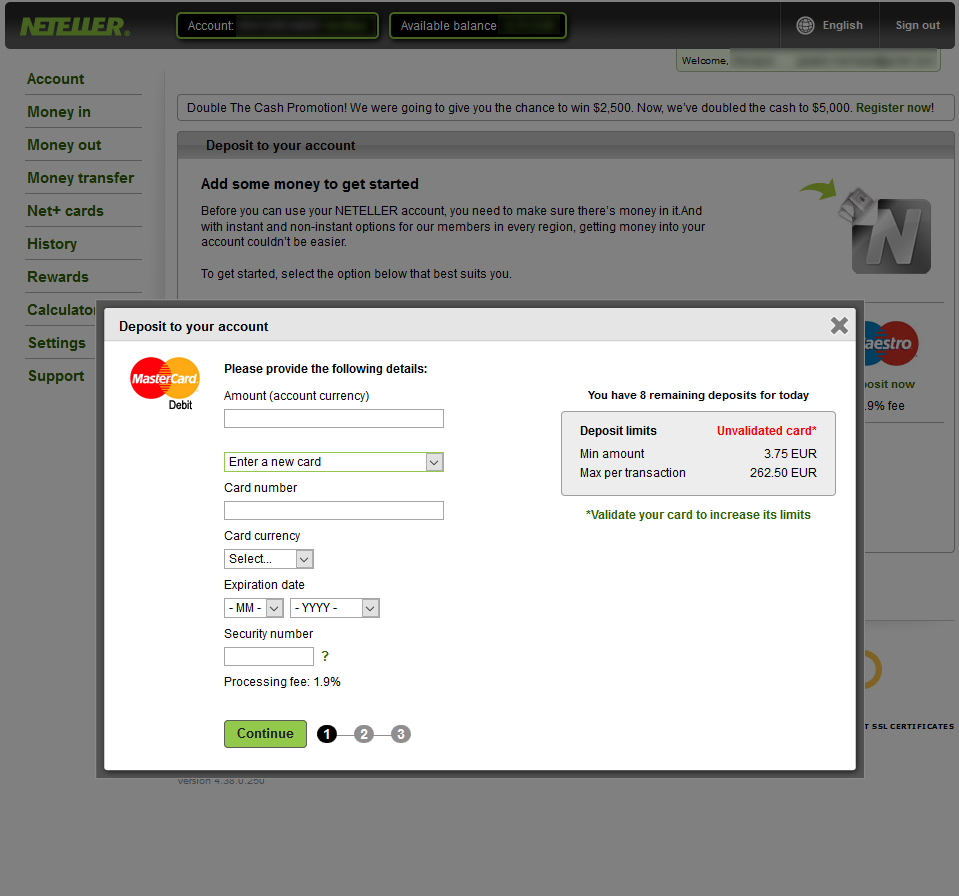 After completion

of the deposit

you will see

the "

Available balance"

the amount

deposited

.
Step 3 - Transfer money and pay for your order
Now is the time

to

do

the transfer

money and

pay for

your order

. Choose from the left "Money transfer"

Fill

in

the data

fields

with the informations from

the

email that

we've sent

you.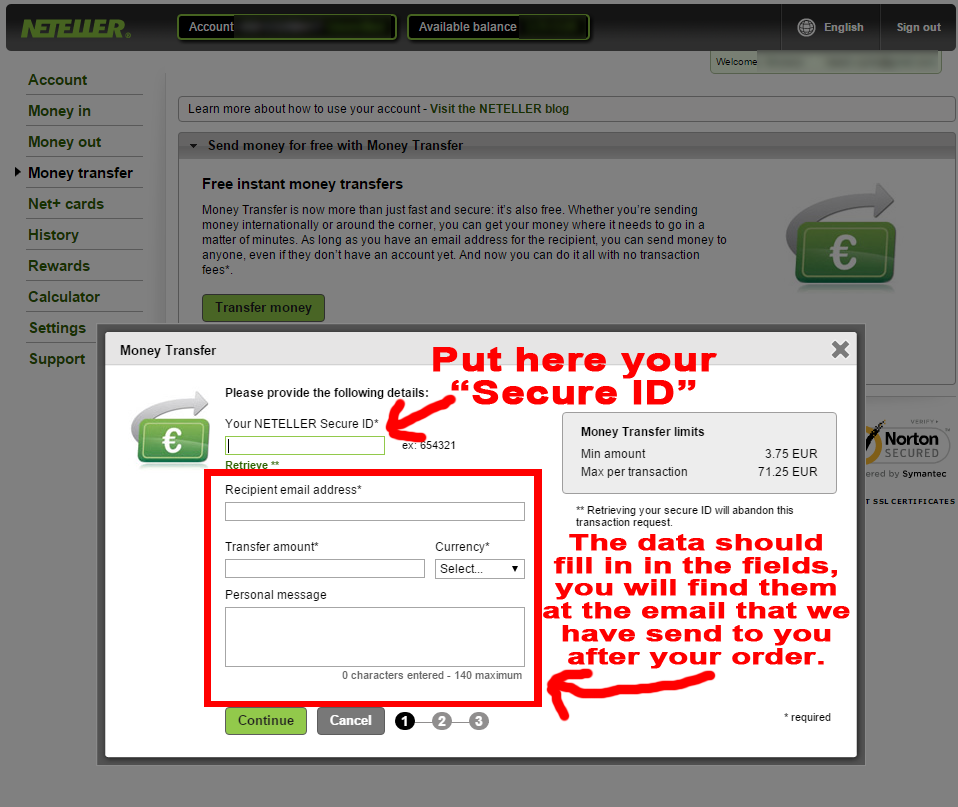 When

the transfer is completed

successfully

, your order

will be

processed to

be controlled

by the Administrator

.

Shortly after,

you will be notified

by email

with your order details

.

Thank you

.